About Us
It is Work Tools' mission to manufacture high quality precision painting tools and accessories that are designed to cut work time and produce beautiful results more effectively. Our range will cover the "complete job". Professional and do-it-yourselfers alike will find the ideal tool and accessories for every coating and substrate.

We will offer value by utilizing modern manufacturing technologies, exhausting source options and maximizing resources.
We will do business with integrity at every level, honoring the dignity and interests of our vendors, employees, distributors partners, and end-users.
Work Tools was founded in 1988 by our Co-President Tom Typrowicz. A small garage and big ideas were our original tools.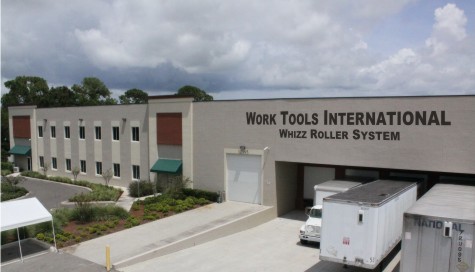 Decades later, WHIZZ Rollers can be found in thousands of premium retailers in all 50 states and in most countries of the Western Hemisphere.
In fact, WHIZZ has become the "generic' for our category.
You can expect our Research and Development to continue to produce tools that fill the needs of today's Professional and do-it-yourselfers painters.
We thank YOU for helping make us #1.